Wovar Self-tapping screws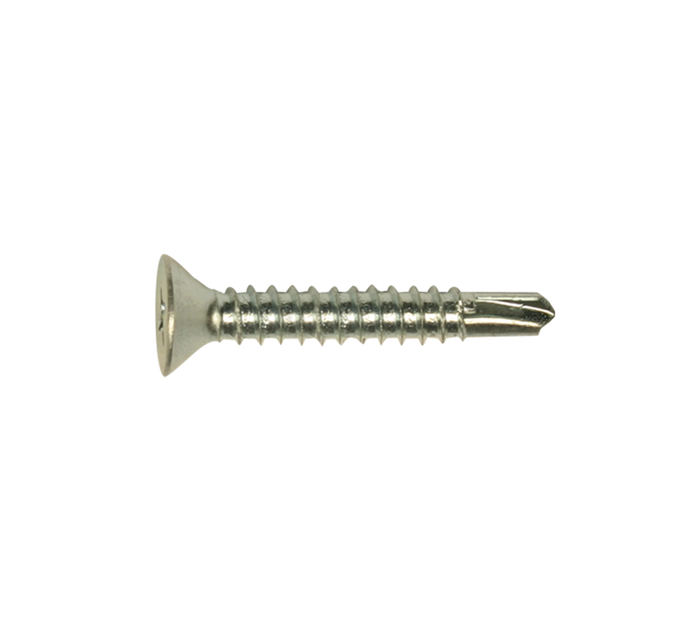 Delivery between 2 and 5 business days throughout Europe!
The premium brand for screws and bolts
Wovar Self-tapping screws
Self-tapping screws are available in stainless steel and galvanized steel and are also called sheet metal screws. Wovar supplies self-tapping screws in stainless steel and galvanized with a countersunk head or with a round head (also called cylinder head). In addition, Wovar also supplies black self-tapping screws. Some self-tappers have a self-drilling point. These do not need to be pre-drilled. You do need to pre-drill for self-tapping screws without a drill point. Sheet metal screws and self-tapping screws are very suitable for metal profiles or steel frames. You can easily screw wood to metal with these screws. We strive to have our self-tapping screws delivered at your doorstep in 2-5 business days!
With self-tapping screws with a drill point, it can be easy to drill a small hole in the metal so that the drill point does not move. This prevents damage. Discover the high quality and attractive prices of Wovar self-tapping screws. Screw shop Wovar supplies premium brand self-drilling screws, self-tapping screws for wood / metal connections and more wood and metal screws for all kinds of projects. Choose from Stainless Steel, Galvanized, Torx, Phillips Head, Hex Head and Black Self Tapping Screws, available with a flat or round head.
Are you looking for self-tapping screws made of high-quality metal? Choose from the popular sizes of 25 and 32 mm length. Wovar supplies self-tapping screws with crosshead and torx drive. In addition to the difference in torx or crosshead, there are also self-tapping screws with a sealing ring and without a sealing ring. The self-tapping screws with EPDM ring have a hexagonal head. These are often used to mount roof tile plates. The rings ensure that the screw holes do not let water through. These screws are also referred to as sheet metal screws or roof tile sheet screws. These screws with drill point are also suitable for wood-to-steel mounting. Consider, for example, mounting shelves on a steel frame or door.
Tip, with smooth metal, drill very lightly to get "first" grip. Are you going to screw wooden planks to metal frames, for example to make a custom garden door? Then make sure you pre-drill the hardwood or softwood a bit more spaciously. This way the wood can lose its effect and you will not have any problems with snapping screws or convex planks. Never over-turn the self-tapping screw as the screw will lose its grip.
Self-tapping screws available online
Order Wovar self-tapping screws made of hardened steel or stainless steel now. Make the choice yourself whether you prefer to work with torx, crosshead or hexagonal head drive. Do you often need self-tapping screws, bolts or other hardware? Companies from the DIY, garden and construction industries benefit from extra benefits such as a discount with a business account.
In addition to our self-tapping screws, see also our stainless steel 410 garden screws with cutting point for wood-to-wood connection.