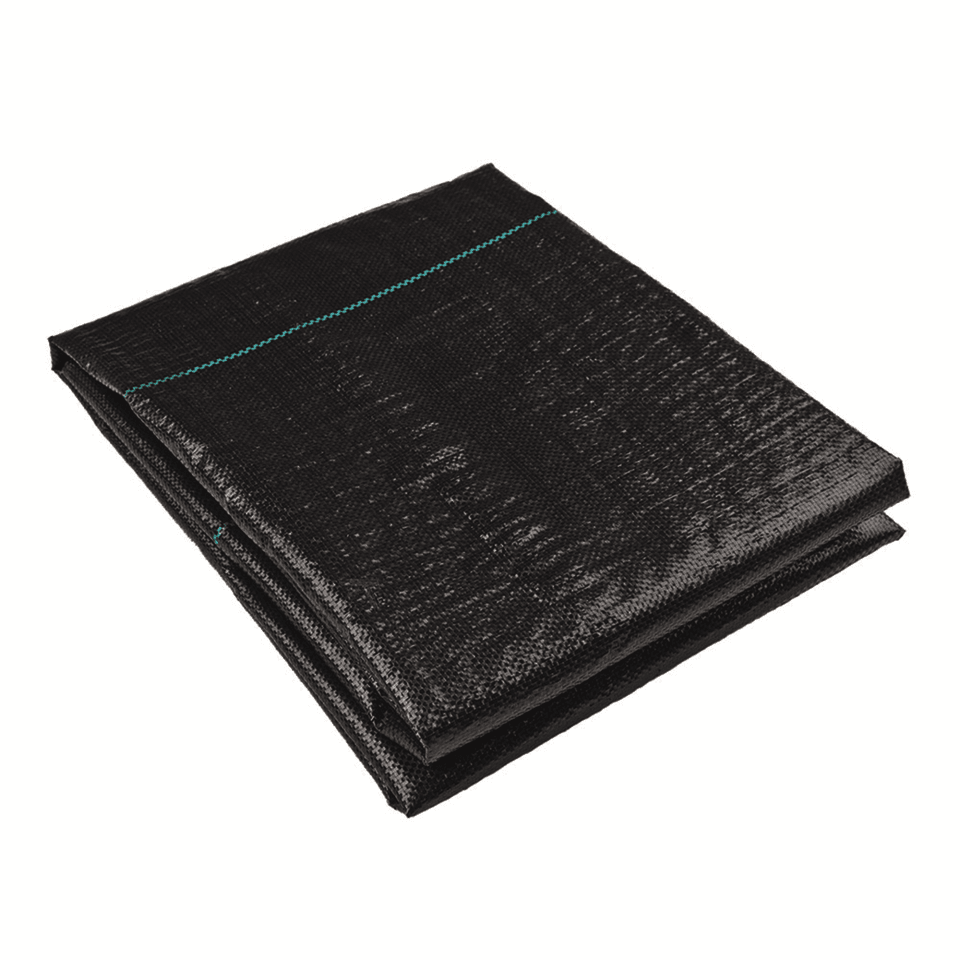 Delivery between 2 and 5 business days throughout Europe!
The premium brand for screws and bolts
Wovar Anti-root cloths
Anti-root cloths, root cloths or ground cloths are all names for the same product. Root cloth is used to prevent the growth of weeds and other roots and plants. Because the root cloth is UV-resistant, it does not let light through. This makes it the ideal way to protect your gravel path, pavement or wood chips against all types of weeds.
In addition to protecting you against weeds, root cloth also offers considerable support when laying your paving. Because the root cloth lies tightly under the pavement, it ensures that the pressure distribution is better and that the stones cannot sag individually. Root cloth is also a good idea when constructing your decking, so you prevent weeds and other plants from growing under your decking. To easily fix root cloths to the ground, Wovar also supplies ground cloth pegs. Because these ground spikes are pointed, you can simply press them into the ground through the root cloth.
The advantage of root cloth is that, despite the fact that it does not allow light through, it is water permeable. As a result, the cloth will not fill with water. Ground cloth is therefore also extremely suitable for use between your plants. Cut a section of the root target where the plants will be and prevent weeds from growing in the rest of your garden. When laying down the root cloth, make sure that when you overlap parts with each other, you keep an overlap of 20 cm. This prevents free gaps between the different pieces of fabric.
Order root cloth custom
Would you like to buy a cheap, custom-made premium quality anti-root cloth? Wovar is happy to deliver anti-root cloth per meter to your home. At Wovar you can also choose from various widths. We have the following widths in our range: 105, 131, 165, 210, 330 and 420 cm. A handy calculation example when purchasing root cloth per 100 cm via our webshop: for example, if you want to order 10 meters of the width 210 cm, order 10 pieces in your shopping cart.
In addition to the fact that the root cloths can be ordered per 100 cm, it is also possible to order root cloth on a roll. This means an extra competitive price for 100 meters.
Please note: there is a lot of junk on the market with regard to root cloth. We supply premium quality 110grm2 UV-resistant root cloth. Our ground cloth for under decking and under gravel is also made of 50% recycled plastic. You do not want to order a full roll of 100 meters? We get that. You can therefore easily buy your customized root cloth per meter online via our webshop. In addition, it is also possible to order root cloth on a whole roll.
Want to buy root cloth online? Order at Wovar and discover all the different widths of anti-root cloth. In addition to root cloth, wovar also supplies tarpaulin in different colors such as tarpaulin white. But you can also buy construction foil from Wovar!