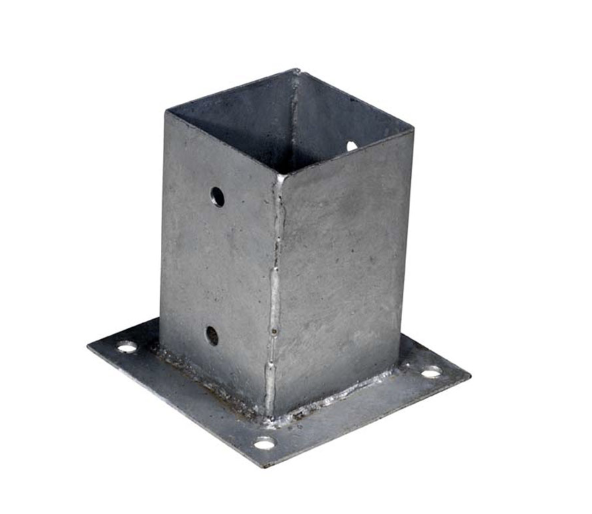 Delivery between 2 and 5 business days throughout Europe!
The premium brand for screws and bolts
Wovar Post holders
Wovar supplies metal post holders in various shapes and sizes. For example, we have a large stock of galvanized post holders for 7x7, 9x9 and 12x12 cm posts. A steel post holder ensures that you can securely fix wooden posts in the ground and on hard surfaces. A big advantage of working with post holders with a point is that you can perfectly level your surface. Iron post holders with a flat base allow posts to be firmly anchored to hard surfaces such as concrete foundations. Pointed post holders are ideal for installation in the ground. For all posts and flat post holders, orders within Europe are delivered in 2-5 business days.
After the choice has been made for the correct pile thickness, it is time to determine where the piles will be placed. Do you have a sandy surface? Then choose our post holders with point. You first dig a hole in which the post holders with point are placed. It is also possible that it is not possible to dig holes. You then have a paved surface of, for example, stone, concrete or wood. In that case, choose our post holders on plate. You can easily attach this with our strong wood threaded bolts.
The metal post holders ensure that the post floats just above the ground and that moisture that slides down the post can drain away. This prevents your posts from rotting.
Buy steel post holders online, pointed or flat.
Order the high-quality galvanized steel post holders or stainless steel column bases from Wovar. Choose from post points for in the ground or flat post bases made of galvanized steel for mounting on concrete. Spend more than € 45 and enjoy free shipping! Companies in the construction and garden industry benefit from extra benefits such as discounts with a business account.