Wovar Adjustable pedestals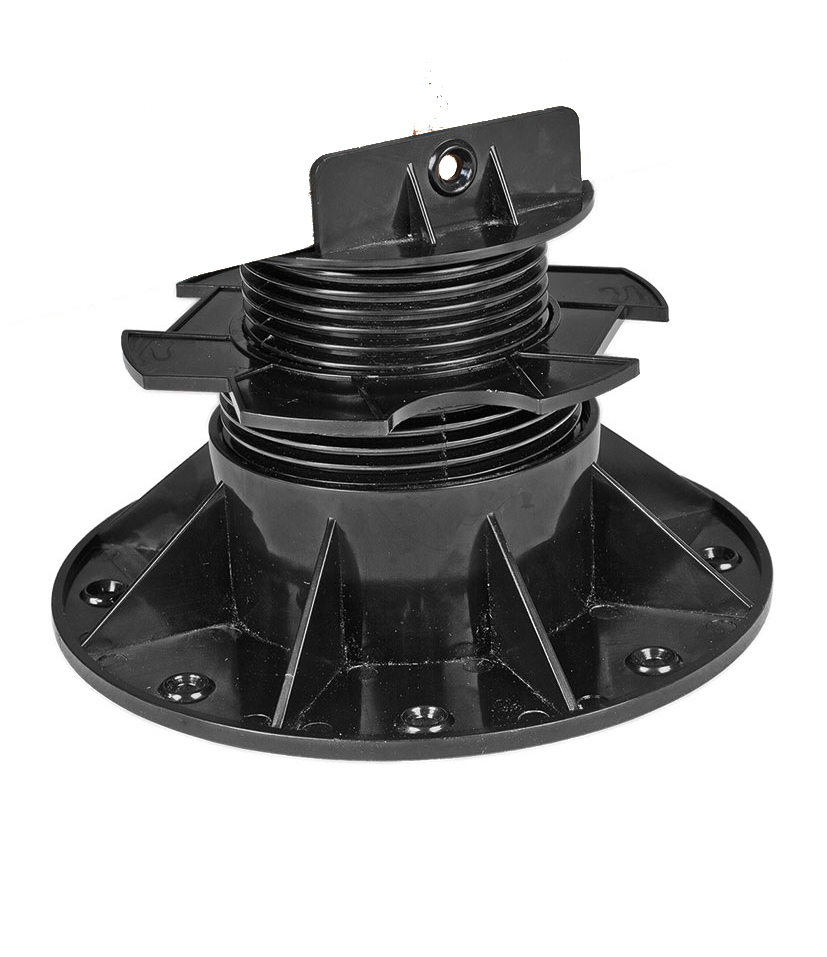 Delivery between 2 and 5 business days throughout Europe!
The premium brand for screws and bolts
Wovar Adjustable pedestals
Are you looking for height-adjustable pedestals? Wovar has a wide range when it comes to decking supports and tile supports. decking supports are used to mount the substructure of your decking. Our decking holders fit perfectly on 40x60 and 45x70 mm wooden beams. We supply our adjustable deck supports from 2.5 to 14 cm high. The handy screw caps make leveling your foundation for your decking a breeze.
Please note that in addition to decking supports for wooden beams, we also supply tile supports. With the Wovar tile supports, you can easily install 50 x 50 cm concrete tiles, for example. Tile supports from Wovar are made of high-quality plastic so that you can lay your terrace or decking beautifully level. In addition, the big advantage is that the pedestals ensure a longer lifespan. Don't forget to order our popular stainless steel decking screws to complete the job.
For all plastic pedestals for your terrace, decking or tiles, we strive to deliver your order in 2-5 business days. Look no further for adjustable pedestals or your decking. Wovar secures your task, wherever and whenever.
Note the difference between adjustable decking supports (for joists) and height-adjustable tile supports (suitable for concrete tiles). Our adjustable decking supports for wooden beams can be easily turned up and down by hand. In this way you can easily compensate for height differences in your foundation or substructure. Choose from various sizes and discover our fast delivery.
Wovar is your online store for cheap decking supports made of high-quality plastic. We deliver all our products throughout Europe, in no more than 2-5 business days.