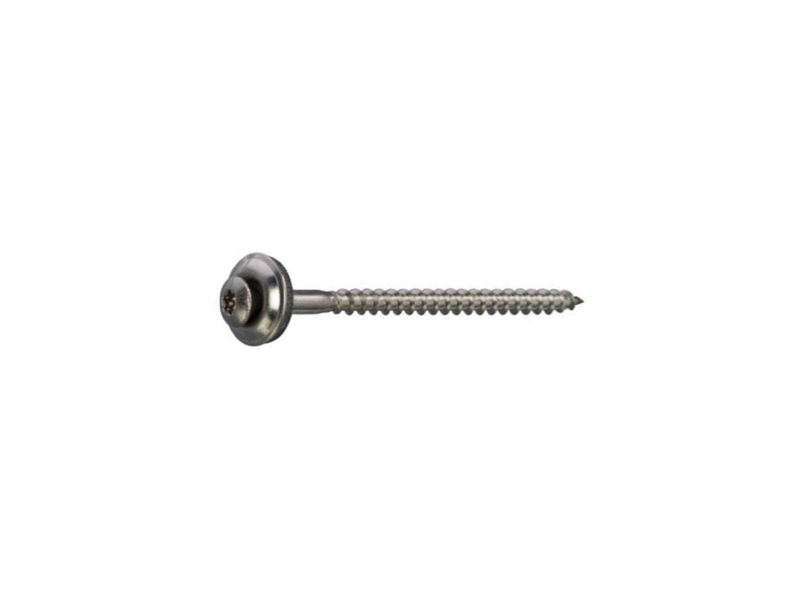 Delivery between 2 and 5 business days throughout Europe!
The premium brand for screws and bolts
Wovar Roofing screws
Wovar supplies roofing screws suitable for every roof. This way you can order roofing screws in various shapes and sizes easily and for the best prices. With galvanized and stainless steel roofing screws from Wovar you are assured of a solid anchoring of your roof. For example, you can drive roof tile sheets with our roof tile screws. These self-drilling roofing screws are waterproof thanks to the sealing ring. Wovar corrugated iron screws are recommended for fastening corrugated sheets. These are made of stainless steel so that they do not oxidize. The extra deep torx impression ensures a fast working method. Our fast delivery applies to all waterproof screws for corrugated sheets, roof tile sheets and other roofing sheets. All orders made within Europe are delivered in 2-5 business days!
In addition to screws and fastening materials for roofs, Wovar also supplies everything for roofing such as EPDM foil and lead substitute.
Broadly speaking, Wovar supplies roofing screws suitable for roof tile sheets and corrugated sheets. Wovar helps you make the right choice for your roofing screws. It is important to decide in what material you are going to attach the roof tile sheets or corrugated sheets. In addition to roofing screws, you will also find sheet pile screws.
Metal substructure
When you mount roof tile sheets or corrugated sheets on metal, you choose our roof tile screws. The fine screw thread and the self-drilling head ensure a rigid connection of your roof plates. The self-drilling head also makes pre-drilling unnecessary. The roof tile screws with self-drilling head are available in different colors. For example, wovar supplies roof tile screws in anthracite, black and gray.
Roofing screws for wooden substructure
All Wovar roofing screws can be used with a wooden substructure. The difference is that the corrugated sheet screws have a better adhesion in the wood due to the coarse screw thread. With roof tile screws with a self-drilling point, it is not necessary to pre-drill in the roof tile plates or corrugated sheets. With our corrugated sheets it is necessary to drill a hole in the corrugated sheets in advance. Wovar corrugated sheet screws are 4.5 mm thick. To pre-drill in your corrugated or roof tile sheets, use a 5.5 mm or 6 mm thick metal or hardwood drill bit from Wovar. If you use metal roofing sheets, our metal drills are recommended and if you work with plastic corrugated sheets you can choose our hardwood drills.
The high-quality EPDM ring ensures that your roof remains watertight. The length of the roofing screws is easy to determine. It is important that the roofing screw is always screwed into the wood for at least 2 cm.
EPDM foil
In addition to all roofing screws, Wovar also supplies super handy ready-to-use EPDM roof foil packages. These packages are specially made for the wooden roofs of your canopy or carport, for example, and are supplied complete with glue, sealant and rollers. The packages are composed on the basis of the most common roof dimensions. It is indicated per package for which maximum dimensions of your roof the package is suitable. It is therefore not a problem if your roof is slightly smaller than a maximum specified roof size. Take, for example, our EPDM roof foil package for up to 450 x 380 cm roofs. Do you have a roof of 400 x 350 cm? Then it is no problem to use this package!
Buy roofing screws and EPDM foil
Order roofing screws from Wovar for the lowest price. Pay close attention to our volume discount per product and take advantage of extra competitive prices! Green and construction companies, such as DIY companies, construction companies and gardeners, receive extra benefits at Wovar, such as discounts with a business account.
Did you know how to install Trespa panels? Read our blog with tips on mounting Trespa panels. It also answers the question: which screws should you choose for Trespa panels?