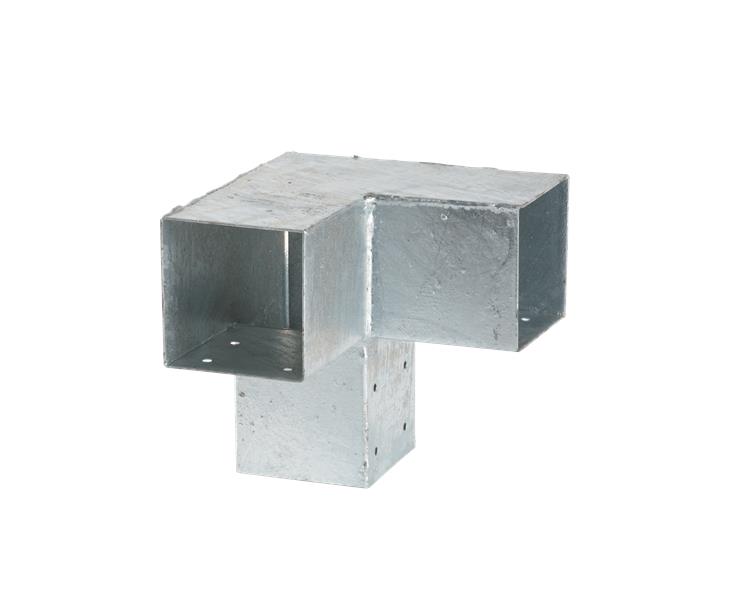 Delivery between 2 and 5 business days throughout Europe!
The premium brand for screws and bolts
Wovar Pergola Connectors
The pergola connectors from Wovar come in different shapes and sizes. For example, Wovar provides a gray galvanized line for 7x7 cm posts and 9x9 cm posts. Choose from pergola corner bracket or T-joints. In addition, online hardware store Wovar supplies corner brackets for all kinds of wood thicknesses up to 12x12 cm. Here at Wovar, we prioritize high quality alongside competitive prices, and quick delivery times. Online hardware store In addition to pergola coupling, Wovar also supplies a wide range of garden screws, stainless steel and galvanized carriage bolts, post holders with point or flat and a lot more garden fittings.
All orders within Europe are delivered at your doorstep within 2-5 business days!
The gray galvanized pergola connectors from Wovar are available in 8 different types. Wovar has corner connection brackets, extension connectors, 90 degree corner bracket and a pergola corner bracket with extension connector. The connecting connectors are supplied for 7x7 cm and 9x9 cm posts. The connectors are made of strong galvanized steel. The connecting connectors ensure that you can easily build a beautiful pergola yourself.
Pergola connectors black powder coated
The high-quality black pergola connecting connectors from Wovar have a powder coating. This ensures a beautiful look and protects the connectors against rust. The black pergola connectors come in different variants. For example, Wovar supplies black corner connecting brackets, wall connectors, floor connectors and extension connectors.
Buy pergola connectors online
Do you want to quickly make a solid wooden frame? Order solid pergola connecting pieces from Wovar each for a fixed low price. Make a sturdy pergola of wood with a modern look and our sturdy iron connectors. Companies in the construction and garden industry benefit from extra benefits such as discounts with a business account.
Creating borders around your pergola
Are you looking to make garden borders around your pergola with gravel or tree bark? Then also order anti-root cloth right away via the Wovar web shop.