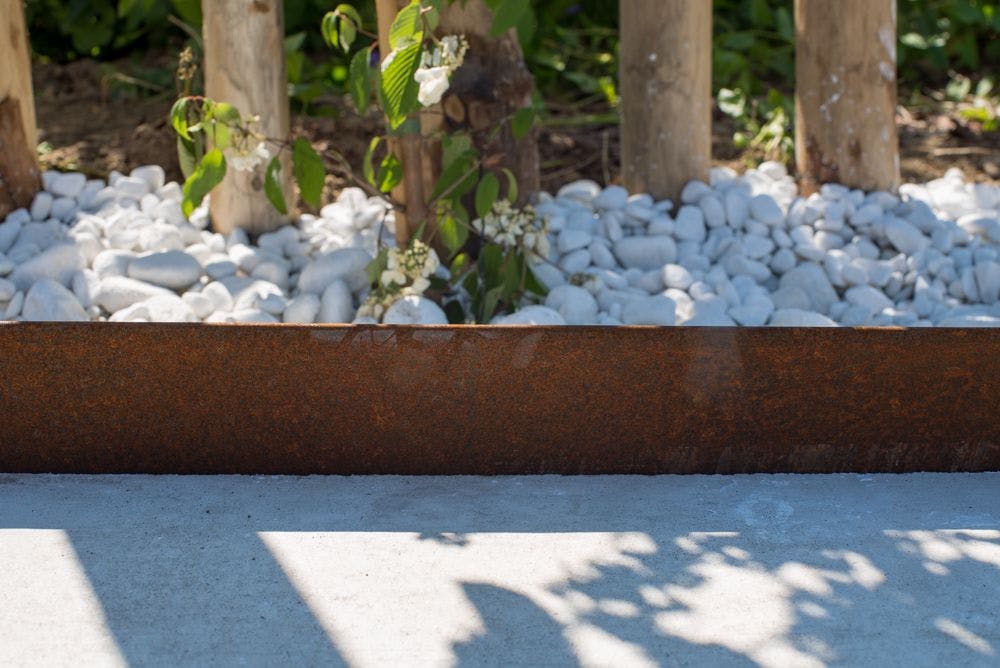 15 Dec
How to speed up corten steel rusting
Corten steel comes in many shapes and sizes, and is a popular material to use in gardens. Think for example of fire bowls, garden edging, and planters. However, when you receive the product, it is not always completely rusted yet. You can choose to let it happen naturally, which can take anywhere from 6 months to a year and a half. In this blog, you will read how you can speed up the rusting process.
Corten steel consists of a combination of metals, including copper, chromium, phosphorous, and nickel. This results in a strength comparable to stainless steel, giving it a long lifespan. But the quality that makes corten steel unique is the beautiful rusty colour it gets over time. This colour fits perfectly with the colours of the natural surroundings.
What do you use corten steel for?
Corten steel is used for different purposes. For example, with Wovar's flexible corten steel edging, you can create a winding garden path or a border for your plant and flower beds. This allows you to divide up your garden however you want. Next to that, corten steel can be used for fire bowls. The rust-coloured bowl pairs beautifully with the fire.
Corten steel weathering
When you receive your corten steel product, you might be surprised by the colour. You might see a few spots of rust, but generally, when you purchase corten steel, it does not have its rusty colour yet. It takes about six weeks before you begin to see the start of the rusting process. The complete process takes about 6 months to 1.5 years. You will gradually see more rust spots emerging until the object is completely covered and has that stunning red-brown colour.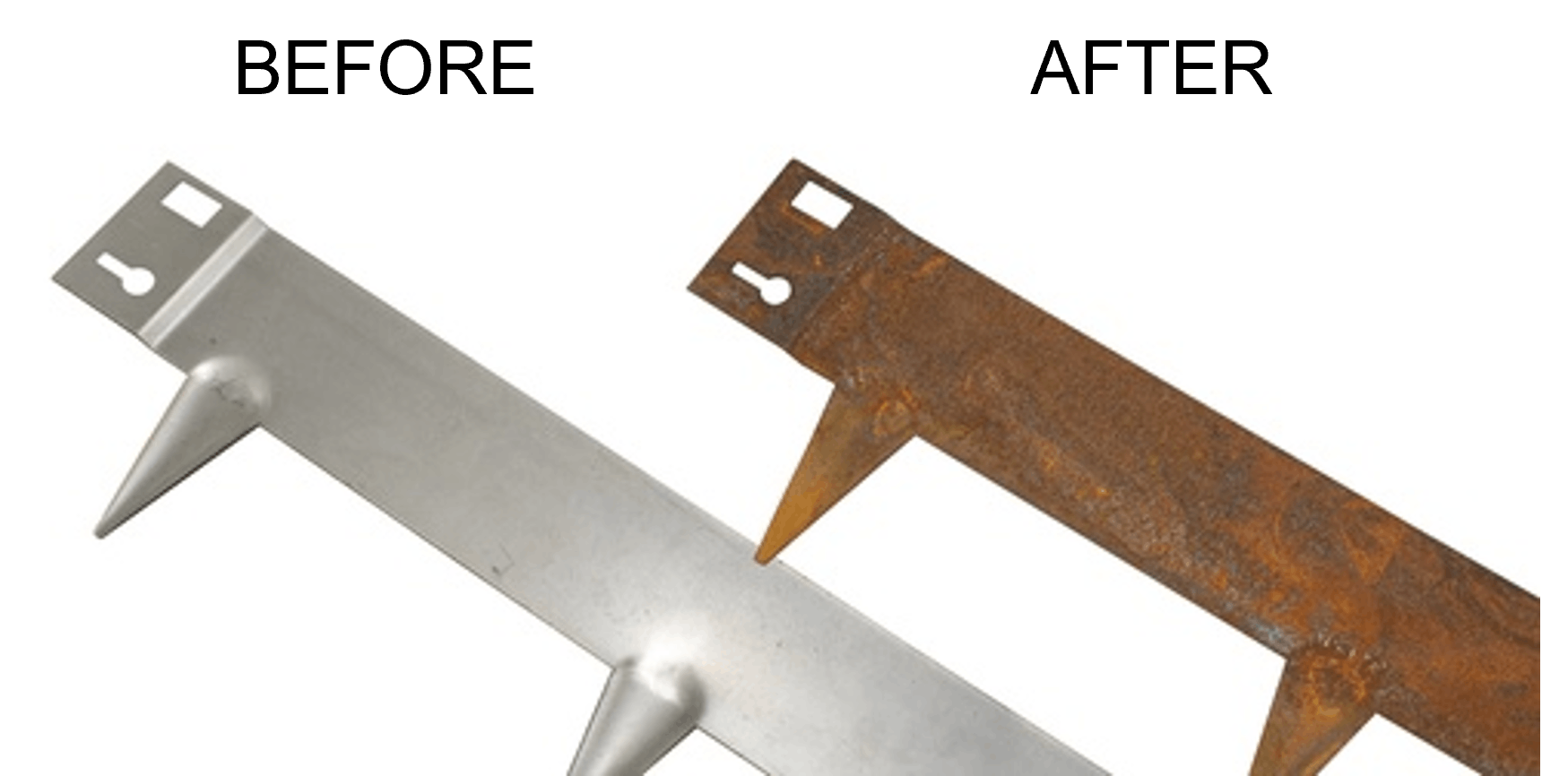 Do I really have to wait a year?!
The short answer is no. You can accelerate the rusting of corten steel. However, you will have to put some time and energy into it. Below you will find everything you need to start weathering corten steel.
What you need: gloves, degreaser, cloth, tablespoon, salt or vinegar, 10L bucket, spray bottle, and some patience.
A step-by-step guide to speeding up the rusting of corten steel
Corten steel is finished with a wax coating. The first step is to remove this layer. Use the degreaser and cloth for this task.
After removing the wax layer, it is time to prepare our rust accelerator.
Fill the 10L bucket with warm water and add 3 tablespoons of salt or vinegar.
Mix it well and fill a spray bottle with the mixture.
Spray the corten steel object amply with the mixture.
Spray the object every day. After about 6 days you will start to see the difference.
For a completely rusted look, you will have to repeat the treatment daily for six weeks.
Note: During this period, the corten steel can stain other surfaces. Therefore, we recommend accelerating the rusting process on gravel or a surface where the staining does not matter. When corten steel is completely rusted, it will not stain, and you can put it in any spot in your garden.
Even faster
If you can't wait six weeks but want to use your new corten steel edging tomorrow, you can use our rust accelerator. This rust accelerator gives your new corten steel edging its signature colour within one day. You can find the rust accelerators in the same category as our corten steel garden edging. Simply apply the rust accelerator with a sponge, and they will be completely oxidised in approximately 10 hours. A 0.25L bottle is enough for 27 of our 16 x 106 corten steel borders.