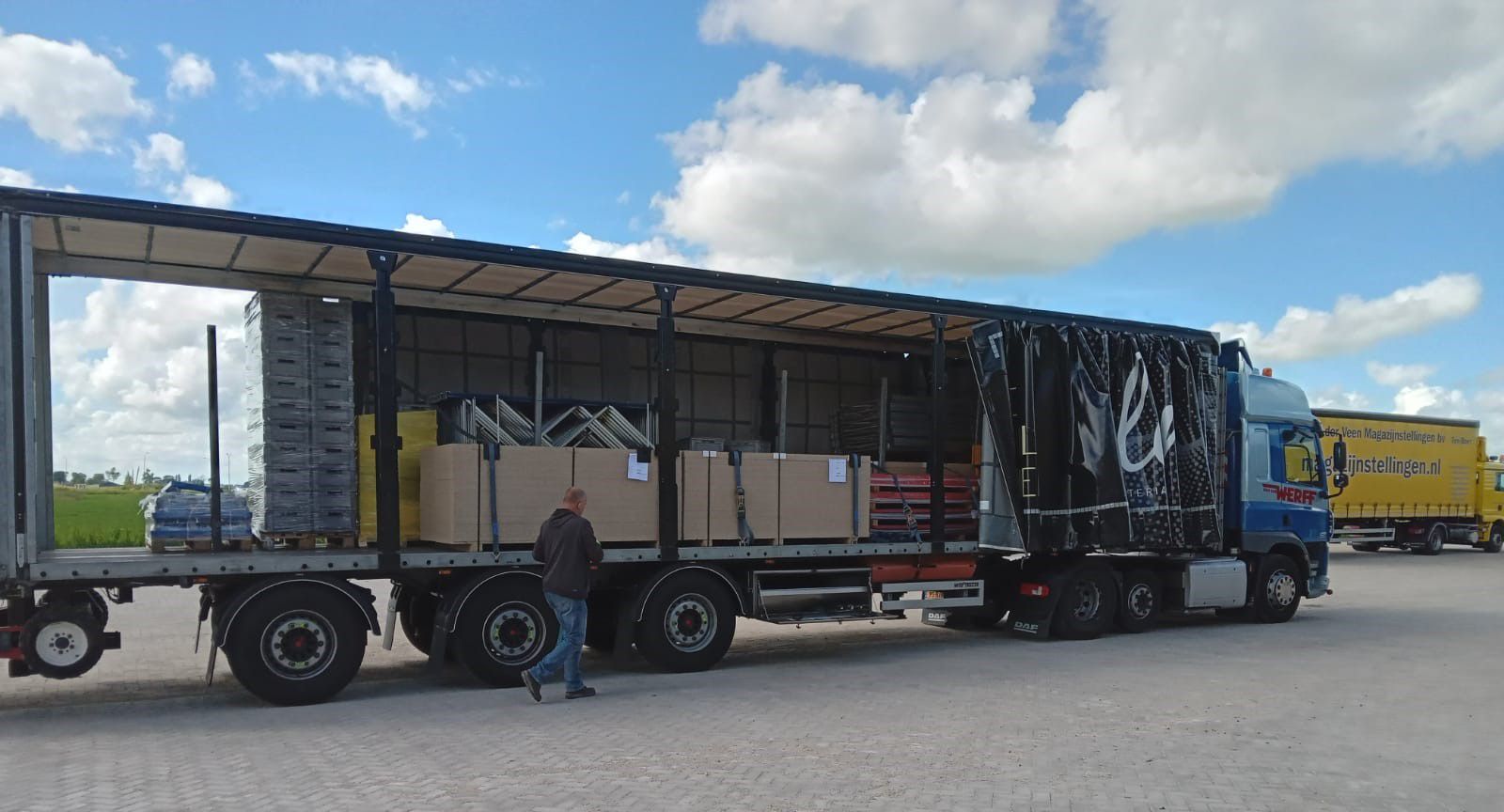 13 jun
Fire at Wovar - Update 3
The racks for our new (temporary) warehouse are on their way!
A large part of our team worked hard all afternoon and put together the racks. These are currently being loaded into a truck in Garmerwolde and will then be sent to the Narvikweg. Subsequently, as many racks as possible will be built until late in the evening, so that we can immediately get to work the next day to realize new stock.
Keep an eye on our social media, newsletter, and the update page for more news!