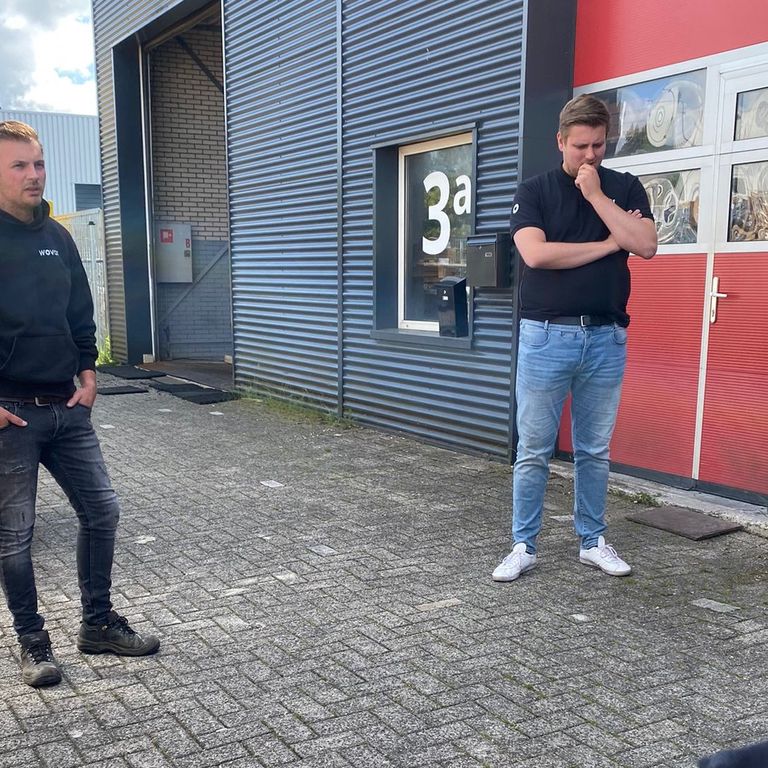 13 jun
Fire at Wovar - Update 2
Following the fire of Saturday 11 June, the Wovar management team immediately set to work to absorb this major setback. For example, a plan was immediately drawn up on Saturday night and Sunday to be operational again as soon as possible.
These plans were then shared with the entire team on Monday morning. Jesse Keizer, the founder of Wovar, then told us that if we are lucky, we can rent a temporary building of 1500 m2 the same or the next day. And although Jesse was called during the speech by Derk Wolters of Kooistra Feenstra Bedrijfsmakelaars with great news: "We have a property for you nearby, at NARVIKWEG 4 in Groningen." The owner of VEDEHA Holding BV sympathized with us and is willing to enter into a short lease. As a result, we were able to collect the keys to the building a few hours later!
The entire team immediately started cheering and everyone immediately rolled up their sleeves and new office spaces were quickly set up. Furthermore, we are now busy rearranging the warehouse and checking and replenishing our stock, so that we can serve our customers again as soon as possible. This is expected to take approximately 2 weeks.
Keep an eye on our social media, newsletter, and our "update page" for more news!